Courses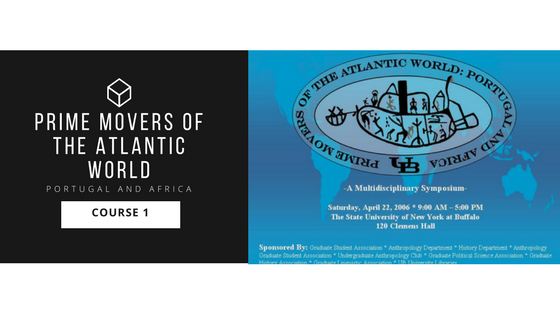 Prime Movers Symposium 2006 - Introduction
Prime Movers Sympsoium 2006 - Bijagos - Resistance is Fruitful presentation
ANTH 4490 Special Topics in Anthropology: Prime Movers of the Atlantic World: Portugal and Africa syllabus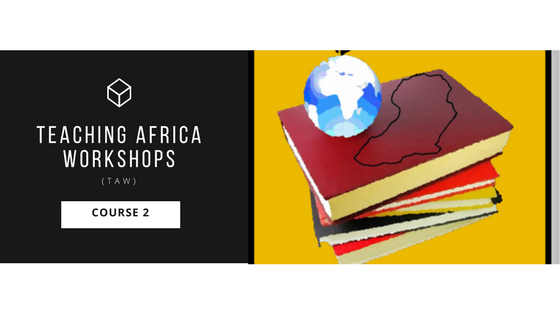 Teaching Africa Symposium Program
Teaching Africa Faculty Learning Community Final Report
TAW 2013 Presentation - Understanding West African Cultures and Social Relations through Foodways
TAW 2015 Presentation - The Casamance Conflict: The Longest Running Conflict in Africa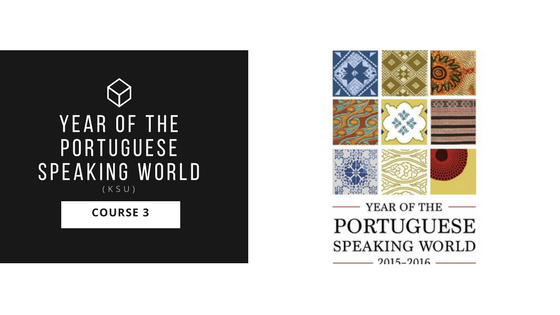 2015-2016 Year of the Portuguese Speaking World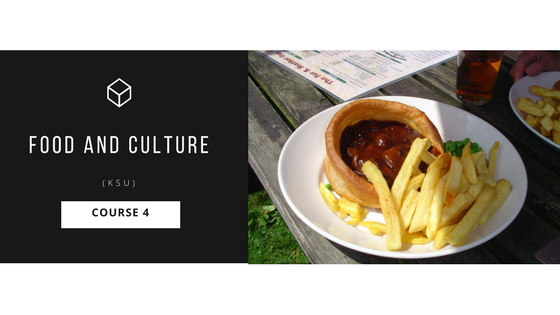 ANTH 3345 Food and Culture syllabus
-Fall 2013 Food and Culture Cookbook
-Fall 2016 Food and Culture Cookbook
-Austere Aesthetics: Japanese Foodways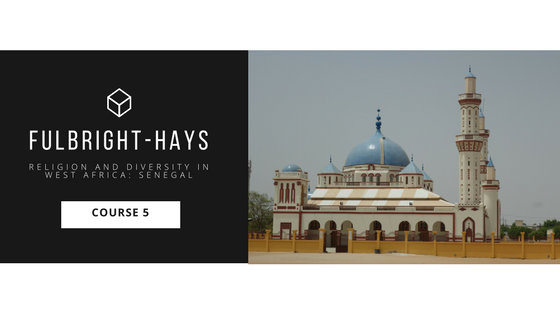 Senegal stands out as an example of a diverse country where relative social harmony prevails. A variety of Muslim brotherhoods have played historically important roles in Senegal, yet radical forms of Islam have not taken root. The Muslim majority coexists peacefully with a sizable Christian minority. Ethnic diversity usually serves as an important resource for Senegal rather than a source of conflict.
Fulbright-Hays Senegal Shared Photos
Fulbright-Hays Senegal Shared Videos
Fulbright-Hays Senegal Curriculum Project "Senegalese Foodways"
-How Not to Write About Africa
Dissertation Chair:
-Bansah, David Kwasi; Governance Challenges in Sub-Saharan Africa: The Case of Land Guards and Land Protection in Ghana
-Pokhrel, Sunil Kumar; Identity-Based Conflict and the Role of Print Media in the Pahadi Community of Contemporary Nepal
-Stura, Claudia; The Multicultural Goal: The Acculturation Experiences of Foreign Elite Athletes in the United States
Dissertation Committee:
-Ibekwe, Chux; Corruption in Oil Revenue Distribution and Conflict in Bayelsa State, Nigeria
-Maru, Makda; Conflict Early Warning and the Response Nexus: The Case of the African Union-Continental Early Warning System
-Mienie, Eddie Louis; South Africa's Paradox: A Case Study of Latent State Fragility
-Odera, Catherine; Peacebuilding in the Context of Displacement: Women's Groups in Internally Displaced Persons (IDPs) Settlements in Kenya
Select Student Reseearch Posters:
-Bailey, Ann; Modified in America
-Burnette, Jessica G.; Stories of Forced Migration: From Burma to America
-Choi, Yeju "Chloe"; Breaking the Glass Ceiling: Experiences of Female Engineers in the United States
-Cross, Krista; The Revolution of Fitness: A Contemporary Analysis of How Technology and Personal Training Influences Consumer Behavior in Two Atlanta, Georgia Fitness Centers
-Crow, Kaitlin; If at first you don't succeed, remise, remise, remise: Hierarchy and Identity Among Fencers (Runner-up, Department of Geography and Anthropology Advisory Board Award)
-Downs, Taylor; Diversifying Our Assets? The Impact of Institutional Funding to Student Organizations on Student Perceptions at Kennesaw State University
-Dunlap, Cameron; Sowing Seeds of Opportunity: A Convergence of Agriculture and Acculturation for Refugees in Atlanta
-Gloer, Vicki I. F.; Horticulture as a North American Subsistence Strategy (Winner, Department of Geography and Anthropology Advisory Board Award)
-Lambert, Nathan; Artistic Voices in Public Spaces: Examining Street Artists in Atlanta
-Leyva, Julio; The Order of the Flaming Sugarbakers: Effects of Community Activism in Atlanta
-Mavity, Greg; It's Time for a Cookin': A glimpse into the modern social symbolism of sorghum syrup in Northeastern Georgia
-McEntire, Anna; Contemporary Slavery? Ensnaring Fishing Labor in Guinea-Bissau
-Montgomery, Lindsay; "We Need To Talk": Methods, Timing, and Motivation for Coming Out LGBTQ
-Montoya, Jesica; Quest for Success: On Campus Housing versus Off Campus Living at Kennesaw State University (Best Overall Poster Runner-up, $100 prize, out of 324 oral and poster projects)
-Moss, Ashley; En-Gendering Engineering: Examining the Corporate World of Engineers in Atlanta
-O'Neill, Alex; Gendered Market Spaces: Vendor Roles and Placement as Socio-Economic Indicators in Guinea-Bissau, West Africa
-Reece, Bryan; Recycling at Kennesaw State University: What does "Going Green" mean?
-Roberts, Samantha; Reciprocity of Informal Education in a Museum Setting (Winner, Department of Geography and Anthropology Advisory Board Award)
-San Gabriel, Cyrel C.; Why is it Difficult to Deliver Aid in Afghanistan: The Role of Governance and Development Practice
-Sherman, Kate; Honey's Hold: Why Become a Beekeeper?
-Wilkie, Brandi; Reciprocity in a Modern Day Re-sale Shop
-Wilson, William; Wisdom from the Garbage Man: Does Working in Waste Management Affect Wastefulness?