Elizabeth Giddens
Welcome! I'm a professor of English and professional writing at KSU.
In April 2023, my book, Oconaluftee: The History of a Smoky Mountain Valley, will be published by UNC Press. Here's more information about it: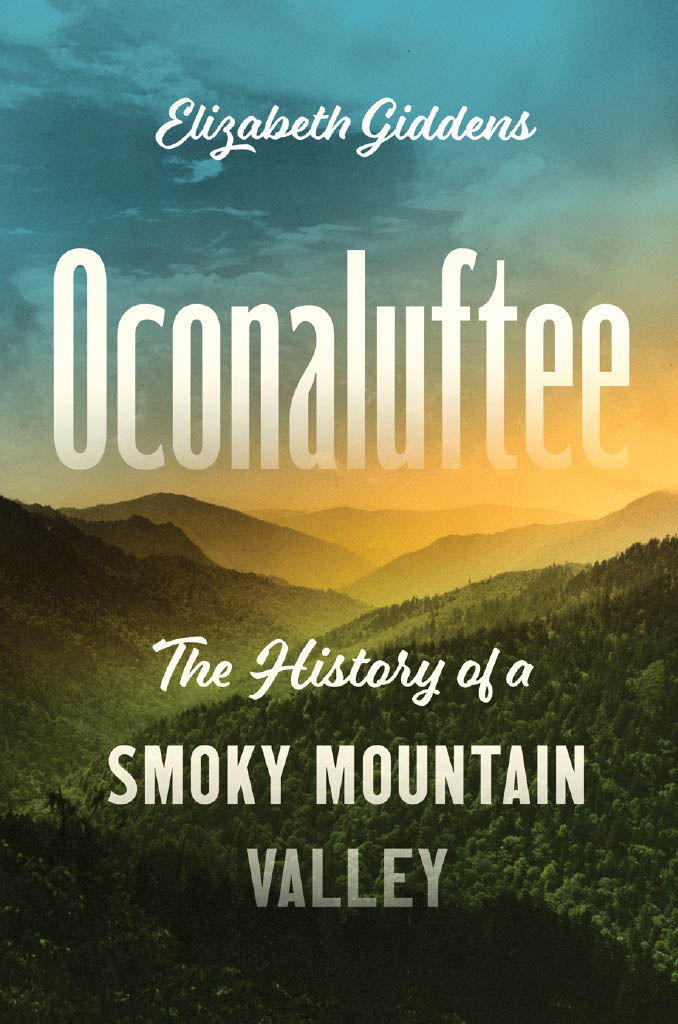 Oconaluftee: The History of a Smoky Mountain Valley
By Elizabeth Giddens
304 pp., 6.125 x 9.25, 29 halftones, 1 map, notes, bibl., index
$25 paperback | ISBN: 978-1-4696-7341-7
Pub month: April 2023

Oconaluftee Valley, located on the North Carolina side of the Smokies, is home of the Eastern Band of the Cherokee Indians and part of the Great Smoky Mountains National Park (a UNESCO World Heritage Site). This valley, the watershed of the Oconaluftee River, provides an epic tale that belies its seeming isolation before the twentieth century. Always a desirable place to settle, hunt, gather, farm, and live, the valley participated in important moments during the colonial era, Trail of Tears, and Civil War. The experiences of turn-of-the-twentieth-century industrial logging alongside the national park movement show how land-use trends changed communities and families. Despite a national ambiance of cross-cultural conflict, on important occasions its residents lived like neighbors, sharing resources and acting cooperatively for mutual benefit and survival. They demonstrated remarkable resilience in the face of threats to their existence.

Elizabeth Giddens offers a deeply researched account of the human story of the valley, from Indigenous settlements to the establishment of the national park by Franklin Delano Roosevelt in 1940. She builds the tale from archives, census records, property records, personal memoirs, and more, showing how national events affected all of Oconaluftee's people—Indigenous, Black, and white.