Dr. Jennifer W. Purcell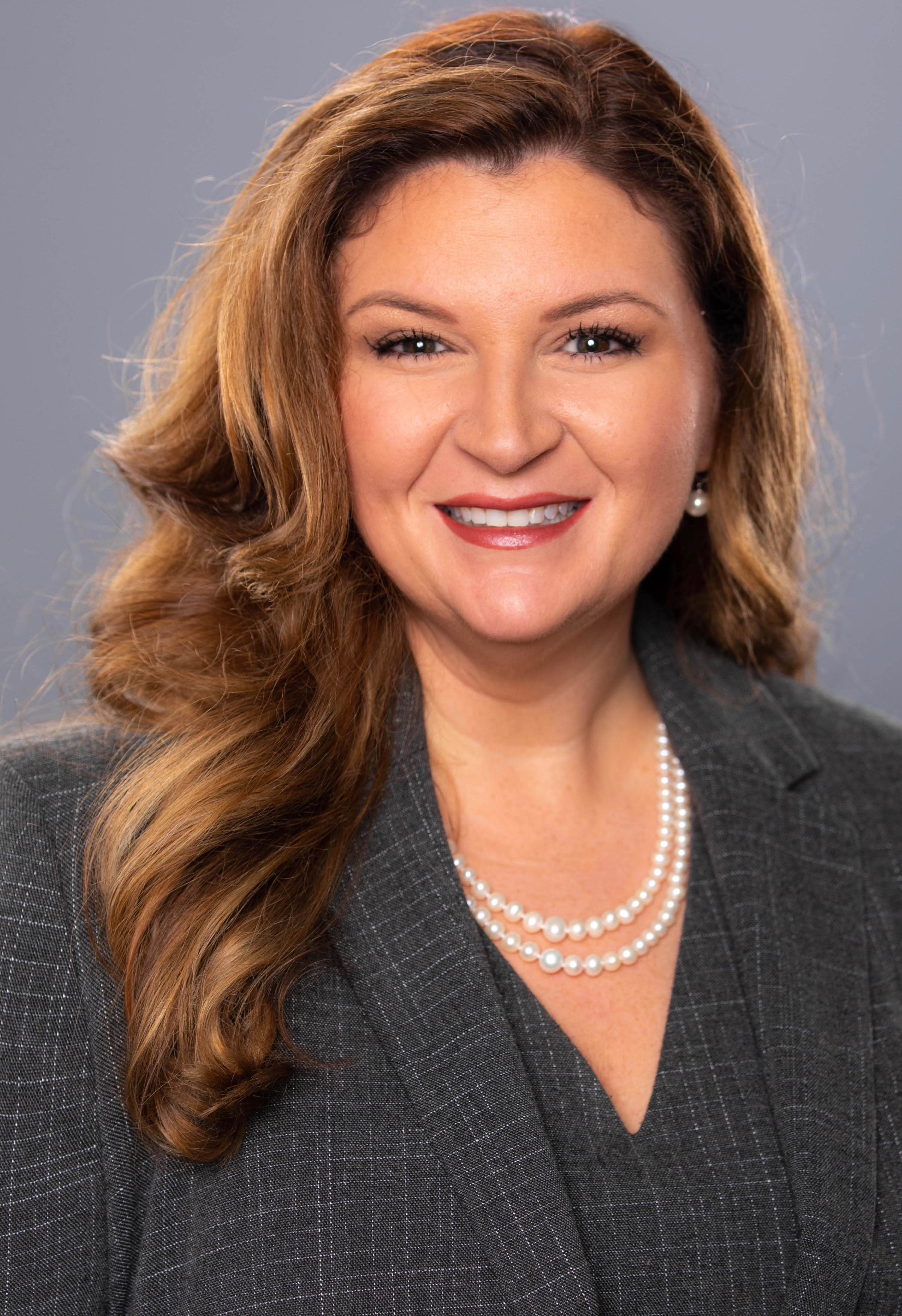 Dr. Jennifer W. Purcell is a Professor of Political Science in the Norman J. Radow College of Humanities and Social Sciences (RCHSS) at Kennesaw State University. She previously held a tenured appointment in the former Department of Leadership and Integrative Studies at KSU.
Academic Background
Purcell earned a Doctor of Education in Adult Education in the Department of Learning, Leadership, and Organization Development at the University of Georgia (2013) and holds a Master of Public Administration from Valdosta State University (2010) and a Bachelor of Arts in sociology and business administration minor from Mercer University (2006). She also completed a Graduate Certificate in Organization and Leadership Coaching from the University of Georgia (2022). Purcell is an active consultant and coach, a member of the International Coaching Federation, and a registered neutral (mediator) with the Georgia Office of Dispute Resolution. Her areas of interest and expertise include: women in leadership, organization learning and development, leading change, and action research.
Teaching, Supervision, and Mentoring
Purcell is a leadership scholar whose research explores leadership capacity building in organizational and community contexts with emphasis on the role of boundary-spanning, organization development, coaching, and collaboration. As an academic boundary spanner herself, she has been affiliated with and taught leadership concepts across six academic departments and in co-curricular and community settings for almost twenty years. Purcell teaches courses in public leadership, administration, and policy offered through the School of Government and International Affairs (SGIA). She has also taught courses on leading change, program development, and evaluation through the KSU Department of Interdisciplinary Studies, the KSU Department of Social Work and Human Services, and the University of Georgia's Department of Lifelong Education, Administration, and Policy. Purcell serves as a mentor to early to mid-career faculty, graduate students, and undergraduate researchers and regularly engages in faculty success coaching, dissertation research coaching, research supervision, and consultation on community-engaged methodology.
Research and Scholarly Activity
Purcell's research has earned university and national recognition. She was awarded the KSU Tenured Faculty Enhancement Leave for Fall 2023 to pursue research conducted in partnership with the Engagement Scholarship Consortium (ESC) and leaders of its two signature programs: the Outreach and Engagement Practitioners Network (OEPN) and the Emerging Engagement Scholars Workshop (EESW). The project, ESC 2025, explores community-engaged scholar and practitioner identity, wellbeing, and career development and will inform ESC programming and contribute to a growing body of literature on institutional capacity building and professional sustainability within higher education community engagement (HECE). The research team, led by Purcell as Principal Investigator, includes fellow researchers from KSU, Michigan State University, and the University of Colorado Boulder, with contributions from graduate research assistants and undergraduate students. The project includes a guest-edited special issues of the Journal of Higher Education Outreach and Engagement (JHEOE) to be published in Fall 2024.
During the 2021-2022 academic year, Purcell was selected as the KSU Faculty Diversity Fellow for Gender and Work Life Issues through the Office of Diversity and Inclusion. The competitive fellowship included a funding award to support her collaborative research on the impact of the Covid-19 pandemic on women in higher education and resulted in multiple publications, presentations, and webinars, including "The Covid Shift: Working women's punctuated equilibrium" (Purcell et al., 2022).
Purcell received the 2020 Excellence in Scholarship and Creative Activity Award from the University College and was previously recognized with KSU's 2018 Outstanding Early Career Faculty Award. In 2016, she received the prestigious AASCU John Saltmarsh Award for Emerging Leaders in Civic Engagement which is awarded through the American Democracy Project. In the same year, she was also recognized with the Kiesler Service Award, which honors student-centered teaching and service. In 2015, Purcell received the University College Faculty Development Award in recognition of her promising research agenda.
Leadership and Community Engagement
Purcell is the GA State Chair for the ACE Women's Network and serves as the liaison between the Network and institutional representations throughout the state, including the University System of Georgia, the Technical College System of Georgia, and private institutions. In this capacity, she also serves on the Executive Committee of the Georgia Association for Women in Higher Education. Purcell is a 2023 Cobb Chamber of Commerce Honorary Commander, having been nominated and selected through a cooperative effort of the Cobb Chamber, Dobbins Air Reserve Base (ARB), General Lucius D. Clay National Guard Center, Navy, and Marine Corps.
Purcell is an Editorial Board Member for the Journal of Community Engagement Scholarship (JCES), a former Associate Editor for the JHEOE, and serves as a reviewer for a variety of leadership and community engagement research journals. She is also a founding member of the ESC Professional Development Committee, Past-Chair and current Co-Chair of the ESC Emerging Engagement Scholars Workshop, and Past-Chair of the ESC Marketing and Communications Committee.
Administration and Professional Service
Previously, Purcell served in a variety of professional and administrative roles in higher education and the nonprofit sector that supported leadership development and community engagement. Most recently, she was appointed Interim Director of Faculty Success and has served as the Assistant Director for Engagement and Faculty Consultant to the KSU Office of Community Engagement.
Purcell was elected as 2018-2019 KSU Faculty Senate President and was multi-term member of the Faculty Senate Executive Committee, a former AAUP@KSU Vice-President, member of the SGIA Faculty Council, member of the University College Faculty Committee, Chair of the Leadership and Integrative Studies (LIS) Faculty Council, and Chair of the LIS Strategic Planning Committee. Purcell also served as a multi-term member of the Executive Committee of the Graduate Policy and Curriculum Committee prior to being appointed by The Graduate College Dean to serve as the inaugural Graduate Faculty Fellow and Interim Graduate Program Coordinator for the Graduate Certificate in Leadership and Ethics.
Purcell is Georgia native and resides in Kennesaw with her husband, Matthew, their son, and Golden Retriever. She enjoys family adventures, travel, kayaking, and birding.
For additional information, Dr. Purcell may be reached via email at jwpurcell@kennesaw.edu. She can also be reached via a variety of social media platforms, including those linked below. Additional information is available on www.jenniferpurcell.com.