Justin Stanley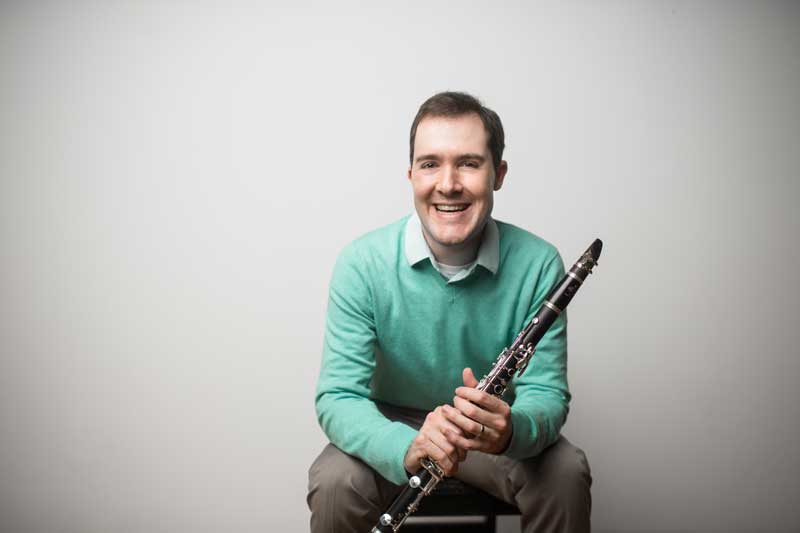 Artist in Residence in Clarinet, School of Music
Justin Stanley, a native of Fresno, California, joined the faculty at Kennesaw State University in 2019. Dr. Stanley is principal clarinetist of the Georgia Symphony Orchestra and has performed with orchestras including the Atlanta Symphony Orchestra, Atlanta Opera, Greenville Symphony Orchestra, Columbus Symphony Orchestra, Symphony Orchestra of Augusta, Macon Symphony, LaGrange Symphony, Western Michigan Symphony, and the Dearborn Symphony.
He has appeared as soloist with the Woodstock Chamber Orchestra and the Vivo Sinfonietta Chamber Orchestra and has appeared at festivals including the Aspen Music Festival, the Sarasota Music Festival, The Banff Centre, and the Hot Springs Music Festival. In addition to serving on faculty at Kennesaw State University, Dr. Stanley teaches at the Atlanta Music Academy. He has previously taught at the University of North Georgia, Young Harris College, Atlanta Metropolitan State College, the Ben Franklin Academy, the Music Conservatory of Westchester, Sacred Heart University, and Fairleigh Dickinson University. He is an audio reviewer for The Clarinet journal and has adjudicated competitions including the Music Teachers National Association of Georgia's auditions in the woodwind and chamber music division.
Dr. Stanley earned a Doctor of Musical Arts degree in Clarinet Performance and a Certificate in Musicology at the University of Michigan, a Master of Music at Yale University and a Bachelor of Music in Performance and Music Education from the Oberlin Conservatory of Music. His principal teachers include Daniel Gilbert, Richard Hawkins, Fred Ormand, and David Shifrin.