Jeanette Wachtman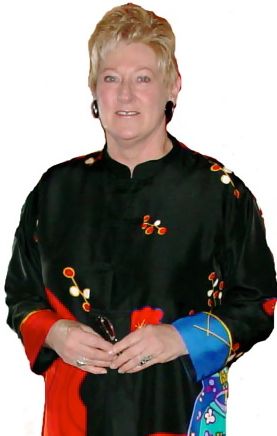 Jeanette Wachtman is an art educator, author and artist. She received her Masters in Art Education from SUNY at Buffalo. After teaching over thirty years in the public sector, she retired and continues teaching in the School of Art and Design, as a part-time Assistant Professor of Art Education, for Kennesaw State University in Georgia.
She has received numerous educational grants for developing original cultural programs for the elementary level and presented lectures on this topic at international, national and state art education conferences for over twenty-five years. In addition, she has received numerous educational awards at the national, state and local levels. Recently, KSU's College of the Arts, has presented to Wachtman the 2016 Outstanding Part -Time Faculty Award.
Art teachers, students, classroom teachers welcome to a web site of resources created for you, the educator, to use in your teaching programs. The site contains: Art Curricula, PowerPoint Presentations, Visual Resources and Student Art Work. Web site address: rajeanandcompany.com
Her latest writing is, Art for the Elementary Educator - A Teacher's Workbook for Writing Integrated Lessons, available at Kendall Hunt Publishers. Web site address: he.kendallhunt.com/wachtman or by contacting their customer service at 800.228.0810 or 563.589.1000.