Watershed Conservation Curriculum (WCC) Project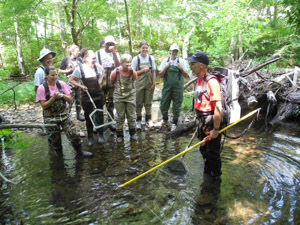 WCC Project at Kennesaw State University will use a range of urbanization impacts in the Chattahoochee and Etowah River Basins as the context for a year-long collaboration of 16 Environmental Science (EnSci) teachers with university and state ecologists. Participants enhance knowledge of watershed conservation through field, lab, and class instruction.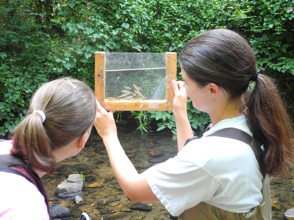 Through monitoring watersheds in Cobb and Paulding Counties, participants deepen their understanding of human impacts on aquatic ecosystems, as ecologists and conservation experts facilitate interpretation of data collected, relating these to past trends.
During the academic year, participants apply knowledge gained from the summer fieldwork to the development of guided-inquiry lessons for Environmental Science (GPS) and other high school science courses.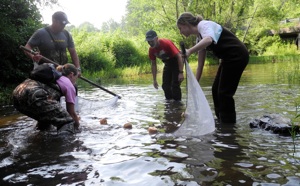 Lesson plans resulting from WCC will form a Water Conservation Curriculum Resource to be disseminated for use across Georgia.
WCC is funded by the Improving Teacher Quality Grants Program, WCC is a partnership between Kennesaw State University, Cobb and Paulding School Districts, and scientists with Cobb and Paulding Water Authority, GA Department of Natural Resources and The Nature Conservancy.
Participants receive $500 stipend, 5 PLUs, Water Monitoring Kit and D-Net and knowledge of local watersheds for implementing inquiry lessons with local data.
Resources