Mine Hashas-Degertekin, PhD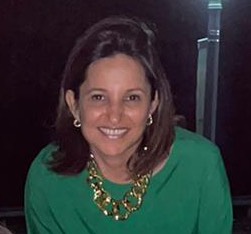 Dr. Hashas-Degertekin has been teaching and conducting research on urban environments with a focus on human experience, place character and equity for humane, sustainable and healthy places for diverse groups of age, race and income. She conducted research individually and at various research centers at NC State, GA Tech and KSU linking physical and emotional health, culture and behavior to built-environments, economic development and equity.

She has been active on various action groups and task force groups of United Nation's Regional Centers of Expertise (RCE) Greater Atlanta and has been co-leading its "Advancing Justice for All" Action Group since August 2021. She also serves on NAACP's "Centering Equity in the Sustainable Building Program Initiative Committee". She is the founder and chair of Equitable, Ecological and Creative place Making Initiative as well as Creative Place Making Biannual Symposium. As a member of Transformation Alliance (TFA) Atlanta -one of the regions funded by The Strong, Prosperous, And Resilient Communities (SPARCC) Challenge- she has conducted research and taught urban design studios in collaboration with TFA partners focusing on sustainability with all three pillars as well as closed loop and generative economies utilizing local history and cultural elements of low-income communities.

Dr. Hashas-Degertekin earned her PhD degree at North Carolina State University in Community and Environmental Design Program. She has been a faculty and was the coordinator for Urban Studio and First Year Design Studio for several years at KSU's Architecture Department. She was a Sustainability Faculty Fellow at KSU in 2018-2019, is a memberof the Advisory Board for the Marietta Arts Council, and has been partnering with various local communities, governments and organizations for advocacy and awareness on equitable, ecological and creative place making.