Marc Miller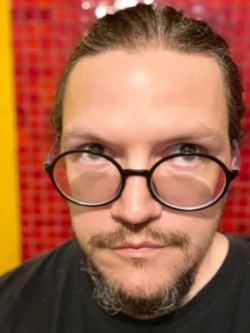 Artist-in-Residence in Jazz Bass and Jazz Combos, School of Music
Marc Miller joined Kennesaw State University in 2010. Starting on tuba in elementary school, he picked up electric bass in middle school and double bass in college. Studying under Melanie Punter and Bill Peterson, Marc completed his bachelor's degree at Florida State University in jazz studies. He then went on to study under John Fremgen and David Neubert at the University of Texas at Austin, completing his master's degree in performance in 2002.
Comfortable in any musical style, Marc has performed and recorded with many jazz artists, rock groups, tango, hip-hop, flamenco, salsa, and folk ensembles. While in Austin he was a member of pioneering jazz group Blaze, winner of the Austin Music Awards Best Jazz Group for several years running. He has performed regularly with Bob Reynolds, Jason Marsalis, and Lizz Wright. He has also shared the stage with Tim Hagans, Bob Brookmeyer, Wynton Marsalis, Marcus Printup, and Mike Stern.
Prior to teaching at Kennesaw State, Marc has taught at Jacksonville State University and LaGrange College. In addition to his bass studios at these universities, he led big bands and combos, and taught academic courses including music appreciation and music theory.
Marc can be heard performing around town in a variety of ensembles, encompassing many genres of music. He is a regular member of the Trey Wright Trio and the Mace Hibbard Group, appearing on their most recent albums, as well as many other local jazz ensembles. Additionally, he performs with salsa groups Orquesta Macuba and Vecinos Del Mundo, pit orchestras at the Fox, The Atlanta Pops Orchestra, and many other local artists.