Paul Dickinson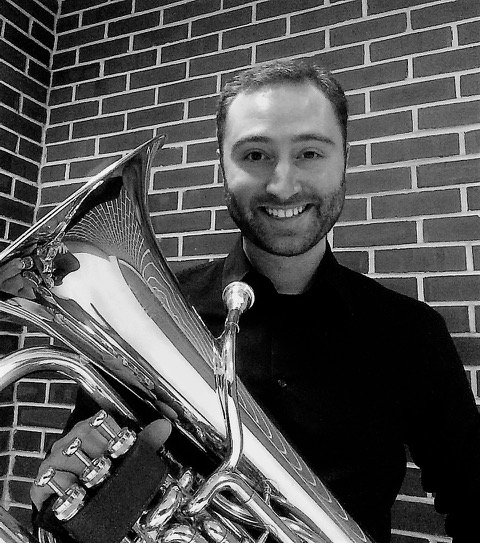 A native of Darlington, South Carolina, Paul Dickinson works across the Southeast as both a performer and teacher. He recently joined the faculty at Kennesaw State University teaching tuba and euphonium. His pleasing blend of technique and musicianship has earned him praises from some of the most respected brass musicians in the U.S.A. and numerous placements in major regional, national, and international competitions. He has also been a semi-finalist for prestigious military band auditions. Paul currently serves as principal euphonium for the Gwinnett Symphony Wind Orchestra, principal baritone for the Georgia Brass Band, and principal euphonium for the Poinsett Wind Symphony based in Greenville, SC. He is a founding member of DIVERGENCE, a professional tuba quartet based in Atlanta, GA.
In addition to his pursuit of performance excellence, Paul has a passion for music education. He regularly works with middle school, high school, and collegiate students across the Southeast. For over a decade, he has been presenting master classes on a variety of issues facing developing brass musicians of all ages. In addition to his work with brass-specific pedagogy, Paul regularly works as a consultant and clinician for both concert and marching ensembles. In the past few years, his students have received high ratings at Solo and Ensemble festivals, won contracts with championship DCI corps, gained acceptance to highly competitive college studios, and have rapidly advanced to take top seats in university-level ensembles at strong music schools in the region. Several of his students now lead successful band programs in the Southeast.
Early in May 2014, Paul began the development of a recording project called Foundations. The purpose of Foundations is to provide an easily accessible catalogue of early-to-intermediate solos and etudes for the euphonium, tuba, and trombone as a resource for music teachers, high school students, and young college musicians. The first album is now available for free perusal on Paul's website, www.DickinsonBrass.com, and future albums are in development for 2016-2017.
Paul holds degrees in music education and performance from Furman University (BME, '11), Georgia State University (MM, '13), and Florida State University (DM, '16). He was primarily taught by Mark Britt (trombone), Fred Boyd (trombone), Mike Taylor (tuba), Eric Bubacz (tuba), Adam Frey (euphonium), and Paul Ebbers (tuba/euphonium).