Stacy Delacruz
.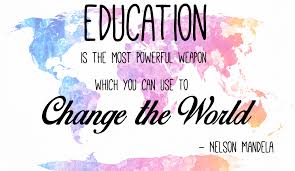 My name is Dr. Stacy Delacruz and I am an associate professor of literacy in the Department of Elementary and Early Childhood Education in the Bagwell College of Education (BCOE) at KSU. I am also currently the interim director of Education Student Services in the BCOE. I have been at KSU since 2009.
My area of research is K-5 digital literacy. The medium of messages is changing and literacy is evolving through new and emerging technologies. Literacy teachers have a responsibility to integrate these technologies into instruction to prepare students for the global society they will encounter.
My research has included integrating content area literacy into virtual field trips, code literacy, afterschool partnerships, online guided reading groups, and other digital literacy topics. I have been honored to have my work published in journals such as TechTrends: Linking Research to Practice, The Reading Teacher, and Literacy Practice & Research. Additionally, I have presented at national and international conferences such as the Literacy Research Association, the International Society for Technology in Education, and the International Literacy Association (ILA). I am also currently the President of the Organization of Teacher Educators in Literacy, a Special Interest Group of ILA, which is home to the Journal of Literacy Practice & Research.
I welcome the opportunity to collaborate with other colleagues in my field of research! Please email me at sdelacru@kennesaw.edu. Thank you for visiting my website!
You can find below links to my public research profiles:
ORCID ID: orcid.org/0000-0001-9078-4088