Don Ariail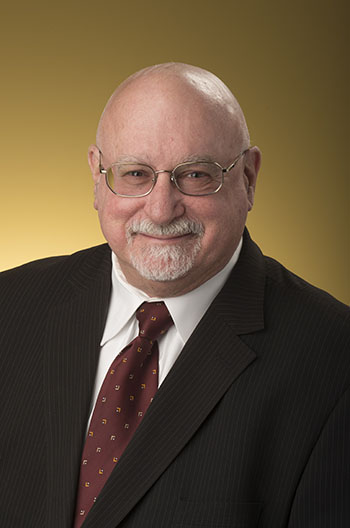 Professor
Accounting
Dr. Donald L. Ariail, CPA, CFF, CGMA, FABFA is a professor of accounting at Kennesaw State University. He previously taught at Texas A&M Kingsville, System Center San Antonio, and at Southern Polytechnic State University (SPSU). Prior to entering academia in 2005, he was, for 34 years, a public accounting pratitioner. For 26 of these years he was the owner or partner in CPA firms.
Dr. Ariail holds a Bachelor of Business Admistration (BBA) in finance and a Master of Professional Accountancy (MPA), both from Georgia State University. He holds three docatoral degrees: a Doctor of Business Administration (DBA) in accounting from Nova Southeastern University, a Doctor of Business Leadership (DBL) from the University of South Africa, and a Doctor of Education (EdD) in Higher Education Leadership from Georgia Southern University.
Dr. Ariail is a past president of the Gender Issues and Worklife Balace Section of the American Accounting Association (AAA), past president of the Southeast Region of the AAA, and past president of the Georgia Association of Accounting Educators.
As of May 2023, Dr. Ariail has published a total of 84 works. Of these, 46 have appeared in peer reviewed journals, both academic and practitioner. His academic publications have appeared in Accounting, Auditing and Accountability, Issues in Accounting Education, Accounting Education, Behavioral Research in Accounting, and The Journal of Foresic and Investigative Accounting. His pratitice oriented works have appeared in the Journal of Accountancy, The Tax Advisor, Today's CPA (Texas Society of CPAs), and Current Accounts (Georgia Society of CPAs.
Dr. Ariail's research and teaching has received 23 awards/grants and been presented 112 times at academic conferences. In 2012, he was a Georgia Governer's Teaching Fellow. At SPSU, in 2013, he received an Outstanding Faculty Award, and in 2014 he was SPSU's Teacher of the Year.
Dr. Ariail is a U.S. Army vertern, having served in the Military Intelegence Branch for a total of 14 years. During the cold war, he was a strategic analyst focused on Russia. He was honorably discharged in 1984 with a rank of captain.