Ebony Glover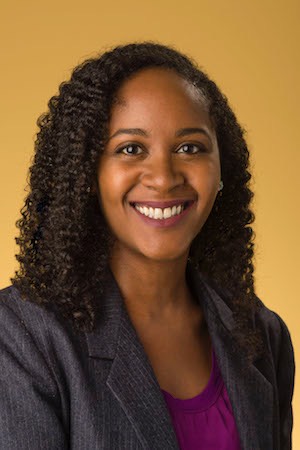 Dr. Ebony Glover is an associate professor of neuroscience at Kennesaw State University. Prior to joining KSU faculty, she completed a National Institutes of Health (NIH) Fellowships in Research and Science Teaching (FIRST) Postdoctoral Fellowship and a received an NIH Postdoctoral Ruth L. Kirschstein National Research Service Award (NRSA). She earned a bachelor's of arts degree from Spelman College (Psychology), and a Masters and Ph.D. (Neuroscience and Animal Behavior) from Emory University Laney Graduate School.
Research: Dr. Glover directs the Affective Neuroscience Laboratory where she conducts research aimed at understanding biological and environmental factors associated with fear and anxiety behaviors in order to help reduce mental health disparities. Her lab provides a rich learning experience for undergraduate and graduate students. She has trained over 3-dozen student researchers, collecting psychophysical and biological data to study people's risk for developing anxiety-related psychiatric disorders.
Teaching: Dr. Glover has a long record of engaging undergraduate students in experiential learning opportunities inside and outside the classroom. She primarily teaches on topics in neuroscience and experimental methods via traditional and hybrid modalities. She has designed numerous laboratory exercises to promote students' independent thinking, creativity, and discovery.
Mentoring: Through commitments across various institutions in the Atlanta area, she has served as program mentor for students in the Howard Hughes Medical Institute Program at Emory University, the Minority Biomedical Research Support – Research Initiative for Scientific Enhancement (MBRS-RISE) program at Spelman College, the Ronald McNair Scholars Program at Morehouse College, Neuroscience Education Training (NET/work) Program at Emory University, the Behavioral Research Advancement in Neuroscience (BRAIN) Summer Research Program at Georgia State University, and the Bridges to the Doctorate Research Training Program at Kennesaw State University.
Leadership and Service: Beyond the classroom, Dr. Glover is an advocate for science education and STEM career development opportunities. She is a sought-after speaker for undergraduate science education programs and regularly serves as an abstract reviewer and judge for undergraduate research conferences across the country. She has helped organize symposia for scientific conferences, served as a peer reviewer for dozens of scientific journals, and served on numerous panels for career development programs for undergraduate, graduate, and postdoctoral audiences.
​