Ivan Pulinkala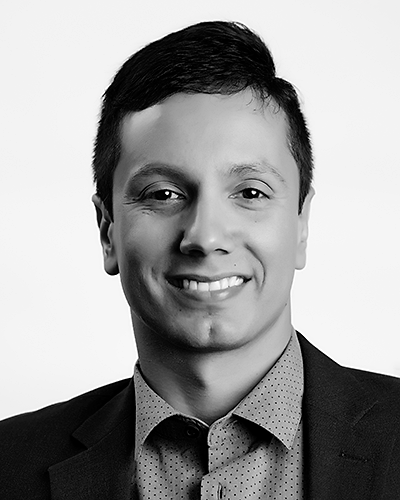 Dr. Ivan Pulinkala
Dean, College of the Arts
Founding Chair and Professor, Department of Dance
Ed.D. Higher Education Administration, Univ. of Alabama
M.F.A. Dance, Mills College
B.Com (H), Delhi University
Areas of Emphasis: Choreography, Contemporary Technique, History/Theory, Kinesiology
E-mail: ipulinka@kennesaw.edu
Ivan Pulinkala received his Doctorate in Higher Education Administration from the University of Alabama, his M.F.A in Dance from Mills College, Oakland, Calif., and his Bachelor of Commerce (Honors) from Hindu College, Delhi University. Originally from New Delhi, Pulinkala has worked professionally in the field of dance and musical theatre both in India and the U.S. His choreographic work has been commissioned for concert dance, musical theatre, as well as corporate and commercial film. While in India, Pulinkala served as the artistic director of his own company, performing and choreographing across the country. He served as the choreographer-in-residence for Delhi Music Theatre, and was named among the 25 Indian artists of the Millennium by the India Today Magazine in their December 1999 issue.
Pulinkala is the Dean of the College of the Arts. Previously, he served as the chair of the Department of Dance at Kennesaw State University, a program he founded in 2005. He also served as the artistic director for the Kennesaw State University Dance Company. Pulinkala was selected for the Executive Leadership Institute at the University system of Georgia in 2013, awarded the KSU Foundation Award in 2011, the Clendenin Graduate Fellowship at KSU in 2010, 2011 and 2012, the NEA American Masterpiece Grant in 2010, the Cobb Symphony Orchestra Award for Artistic Excellence in 2010 and the Board of Regents award for Teaching Excellence from Murray State University in 2005. He was also commissioned by the Tony award winning Alliance Theatre to choreograph their 2008 production of "Eurydice." Pulinkala has received arts grants both in India and the U.S. for his work, and has served as a guest artist for a number of professional companies and university programs. Recent choreographic commissions include work for The Israel Ballet (Tel Aviv, Israel,) Atlanta Ballet (Atlanta, GA,) Fresco (Tel Aviv, Israel,) Brigham Young University (Provo, UT.)
The KSU Department of Dance has received regional and national attention for Pulinkala's choreographic work at the American College Dance Associationl (ACDA.) He is the only choreographer in the history of ACDA to have work selected for 3 successive national festivals. In 2008, "INCUBUS" choreographed by Pulinkala, was performed at the National Festival held at the Miller Theatre in New York City. In 2010, Pulinkala's work "CHAKRA" was performed at the Kennedy Center in Washington DC. In 2012, Pulinkala and the KSU Dance Company returned to the Kennedy Center with "Rhizome." Pulinkala's work has also been selected for the ACDF Regional Gala Concerts in 2007, 2008, 2009, 2010 and 2012.
Guest Artist Residencies
Pulinkala has choreographed and taught for a number of professional companies, colleges and arts organizations:
Henny Jurriens Foundation (2016), Israel Ballet (2015) Atlanta Ballet - Wabi Sabi (2014) FRESCO Dance Company, Israel (2013) Rialto Center for the Arts (2010, 2011, 2013) Washington University in St. Louis (2009, 2012) Brigham Young University (2011, 2013) Georgia Shakespeare (2011) gloATL (2010) Shanghai Normal University (2010) Atlanta Ballet (2006, 2007, 2009, 2010) University of South Carolina (2008) Nirvana Films (2007) Governor's School for the Arts, Tennessee (2006, 2008) The Dancer's Studio (2007) Middle Tennessee State University (2005-2007) Atlanta Gay Men's Chorus (2007, 2008) Spelman College (2006) Modern Atlanta Dance Festival (2006, 2007) Decatur Arts Festival (2006) Shanghai International Theatre Festival (2005) Shelter Repertory Dance Company (2005) Full Radius Dance Company (2005) Murray State University (2001-2005) Western Kentucky University (2004) Danceworx (2004, 2009) Vanderbilt University (2003, 2004) U.C. Berkley (2004) Mills College (2004) Contemporary Dance Exchange of Nashville (2003-2005) University of Tennessee at Martin (2003) American College Dance Festival (2004-2012) City Lights Youth Theatre (2001) Delhi Music Theatre (1994-2002) American Embassy School (1997-2002) St. George's College (1994, 1995)
Grants/Awards
Clendenin Graduate Fellowship 2010, 2011, 2012 KSU Foundation Award 2011 KSU College of the Arts Distinguished Research and Creative Activity Award 2011 Cobb Symphone Orchestra Award for Artistic Excellence 2010 NEA American Masterpiece Grant 2010-11 Board of Regents Teaching Excellence Award 2005 (Murray State University) KSU Faculty Incentive Grant 2006-07 Faculty Teaching Development Grant Faculty Professional Development Grant Committee on Institutional Studies and Research Grant Individual Artist Fellowship Program Grant at the Kentucky Arts Council Middle Tennessee State University International Guest Artist Grant
Choreography
Original Modern works include: Moon Dust (2020), Road Kill (2018, 2012), Metamorphosis (2017), 2.0 (2016), 1.0 (2015), Hypnophobia (2015), Ipomoea (2015), Rinpoche (2014), PYROMANIA (2014), TOUCHDOWN (2013), Rhizome (2011), Cocoon (2010), Lost (2010), Chakra (2009), Succubus (2009), Magnetic Fields (2009), Metastasis (2009), Incubus (2008), Hyperspace (2007), A Dream Discarded (2007), Cloud Burst (2006), Firestorm (2005), Migration (2004), No Way Out (2003), Inside My Twisted Mind (2004), Mock Abduction (2002), Touch Down (2004), Secret Garden (2003), To Be Baptized (2003), Passages (2003), Coffee Break (2003), As Time Moves On (2003), Popcorn Suite (2002), Dirty Business (2002), Offerings (2003), A New World (2002), Cycle (2002), Geometric Relationships (2001), Second Construction (2001), Slow (2000) among others.
Professional musical theatre choreography/ performance credits include: Tommy, The Music Man, West Side Story, Grease, Best Friends, Evita, Fame- the musical, Me and My Girl, Joseph and the Amazing Technicolor Dreamcoat among others.
Publications
Partnering for Change in Dance Higher Education (2014) (Research in Dance Education)
Integration of a Professional Dance into College (2011) (Research in Dance Education)
The Sensuality of Indian Movement (2009) (www.artconcerns.com) Print 2010/ Online 2009
Polyphonic Dynamics as Educational Practice (Co-authored with Karen Robinson and Ming Chen) Theatre Topics (2010)
Professional Affiliations: ArtsATL.com Board, Metropolitan Atlanta Arts Fund Board, Community Committee at the Community Foundation for Greater Atlanta, Cobb Energy Performing Arts Center Educational Board, artsATL Advisory Board
Read more about Ivan Pulinkala by visiting www.ivanpulinkala.com