Julie Coucheron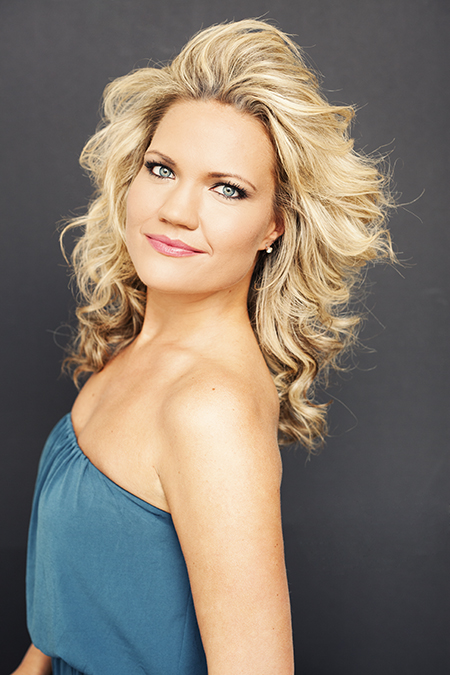 Artist-in-Residence in Piano, School of Music
Born in Oslo, Norway, Ms. Coucheron began playing the piano at age four. She earned her Bachelor and Master's Degree with honors from the Royal Academy of Music in London. At the age of 32, Ms. Coucheron has established an international career, winning major awards in Italy, Germany, UK and in the United States.
Ms. Coucheron has worked with musicians such as Emanuel Ax, Chee-Yun Kim, Christopher O'Riley, Yo-Yo Ma, and Elton John, and has toured Europe, America, South America and Asia, performing in halls like Verizon Hall, Wigmore Hall, the Kennedy Center and Carnegie Hall.
Ms. Coucheron has performed with the Norwegian Radio Symphony Orchestra, Oslo Philharmonic; Jena Symphony Orchestra, and the Ukrainian Symphony Orchestra in Kiev.
Ms. Coucheron regularly performs at festivals such as the Oslo Chamber Music Festival, Bergen International Music Festival and at La Jolla Summer Fest. She is Artistic Director of the Fjord Cadenza festival in Norway and for the Kon Tiki Chamber Music Festival in Oslo, Norway.
Ms. Coucheron enjoys a close collaboration with her brother, the Concertmaster of the Atlanta Symphony, David Coucheron, and together they have released two recordings, 'Debut' and 'David and Julie' on the Naxos label.
In addition to her busy concert schedule, Ms. Coucheron is a sought after teacher and pedagogue. In August 2014, she was appointed Assistant Professor at Kennesaw State University in Atlanta, GA.
Ms. Coucheron has given masterclasses and taught at schools such as the New England Conservatory, Emory University and Mercer University.
Ms. Coucheron enjoys a various and wide range of styles and repertoire emerging from her highly trained classical background to the more contemporary and popular music. Recent collaborations include performances with the Steve Miller Band and Elton John.
Contact Julie Coucheron | juliecoucheron@gmail.com | +447741088179 | www.coucheron.com