John Warren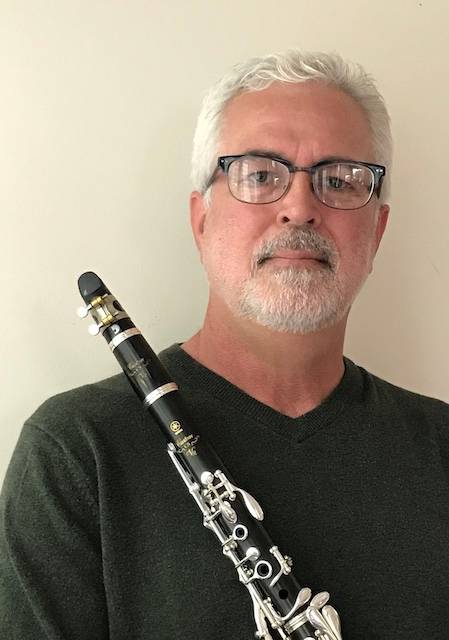 Professor of Clarinet, Dr. Bobbie Bailey School of Music
John Warren joined the Kennesaw State University faculty in 2006. His previous university affiliations include Armstrong Atlantic State University in Savannah, Georgia, and The University of Nebraska at Omaha. For 15 years, he was the principal clarinetist of the Savannah Symphony Orchestra and prior to that position, the principal clarinetist of the Omaha Symphony. He served as principal clarinetist of the Des Moines Metro Opera for many summers prior to arriving in Atlanta. At KSU, Mr. Warren teaches applied clarinet lessons, woodwind and mixed chamber music, and coordinates the activities of the woodwind area.
Mr. Warren is a member of the Atlanta Opera Orchestra, the IRIS Orchestra of Memphis, TN, as well as performing frequently and recording with the Atlanta Symphony. His playing can be heard on the Telarc, Naxos, Albany, and New World labels.
He has performed as soloist with the Philadelphia Orchestra, the IRIS Orchestra, the Curtis Institute Orchestra, and the Symphonies of Savannah, Omaha, Hilton Head, and Beaufort, SC. As a recitalist and chamber musician, Mr. Warren has appeared at the Aspen Music Festival, the Evian Festival and the Highlands Chamber Music Festival, and performed in recital in Italy, Spain, Belgium, and Luxembourg. He has been a featured recitalist at a number of conferences of the International Clarinet Association and has coordinated the ICA's High School Solo Competition.
Mr. Warren serves as a performing artist for Yamaha, playing their CSVR line of instruments. He is also a performing artist with D'Addario, using their X-10E mouthpiece, and recently became associated as an endorsing artist with Légère, the world's leading innovator in synthetic reeds.
Originally from Shreveport, Louisiana, Mr. Warren holds degrees from the University of Cincinnati College/Conservatory of Music and The Curtis Institute of Music in Philadelphia. He counts among his most influential teachers Donald Montanaro, L. Thomas LeGrand, and Richard Waller.