Jennifer Willard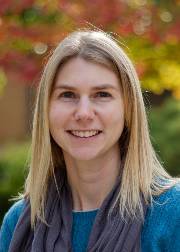 Dr. Willard earned her PhD in psychology from Iowa State University. She joined the Department of Psychological Science at Kennesaw State University in 2008.
Trained as a social psychologist, she examines human behavior from a situational perspective. Broadly, her research includes examining how people's beliefs and expectations shape social reality. Dr. Willard also has interests in intersections between social psychology and the legal system, including false confessions. She has published her research in the Journal of Personality and Social Psychology, Psychological Science, European Journal of Social Psychology, and Behavioral Sciences and the Law.
As an instructor who seeks to integrate best practices into her courses, she engages in the scholarship of teaching and learning. She teaches courses such as introduction to general psychology, research methods and statistics, social psychology, and psychology of gender.
Professor Willard routinely works with undergraduate students on research and was named KSU's 2020 Outstanding Undergraduate Research Mentor.