Pete Hriso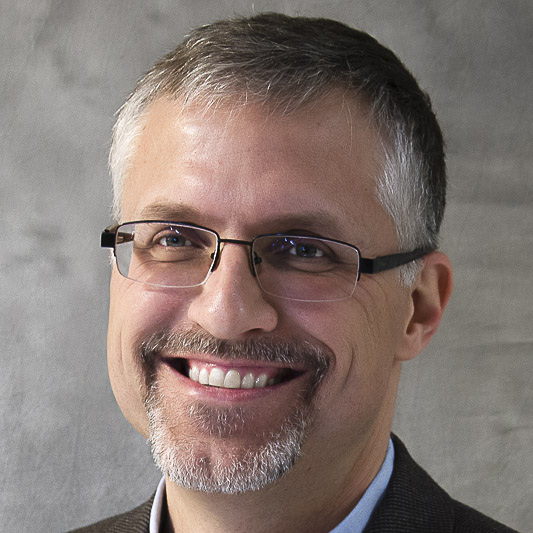 Graduate Coordinator
Professor of Digital Animation
Office: VA 239
Email: phriso@kennesaw.edu
Peter Hriso is a professor at Kennesaw State University (KSU) in the Department of Art and Design, College of the Arts. He leads the Master of Arts in Art and Design degree, a novel KSU online graduate program with concentrations in Digital Animation, Art Education, and Museum Studies. He instructs both graduates and undergraduates in digital animation and motion graphics. Peter received his BS degree from The University of Southern Indiana, emphasizing fine art. Peter received his MFA from The Ohio State University, emphasizing Computer Graphics and Animation.
Before teaching, Peter worked in animation and interactive production, involved in all digital media areas, including motion graphics, animation, visualization, multimedia, and web development. His job titles have varied from animator, project manager, multimedia programmer, and web developer. His primary role has always been to bridge the gap between design and technology. He has worked with industrial, corporate, and education clients, including Compaq, Ford, Daimler Chrysler, VW, Delphia, Siemens, and QWEST.
Specialties: Visualization, product renders, broadcast graphics, 3D animation, motion graphics, experimental animations, 3D modeling, 3D Rendering: Arnold, V-Ray, Octane, digital media curriculum design and development, graduate education, and instructional media design.
Select here to learn more about Pete Hriso and see more of his work.