Richard Cole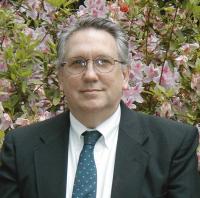 Professor and Dean, School of Architecture and Construction Management
Professor Cole is the Dean of the School of Architecture and Construction Management. He has taught a number of courses over the years at SPSU but now teaches primarily Thesis Research and Thesis in the Architecture Program.
Professor Cole has his undergraduate and graduate degrees from Georgia Institute of Technology and is both an educator and architect promoting the the relationship of education and practice in both Architecture and Construction Management.
Professor Cole's research interests lie in the area of interface between the practice of architecture and the way in which the legal documents of the architectural profession shape, and in turn are shaped, by practice.