Sam Skelton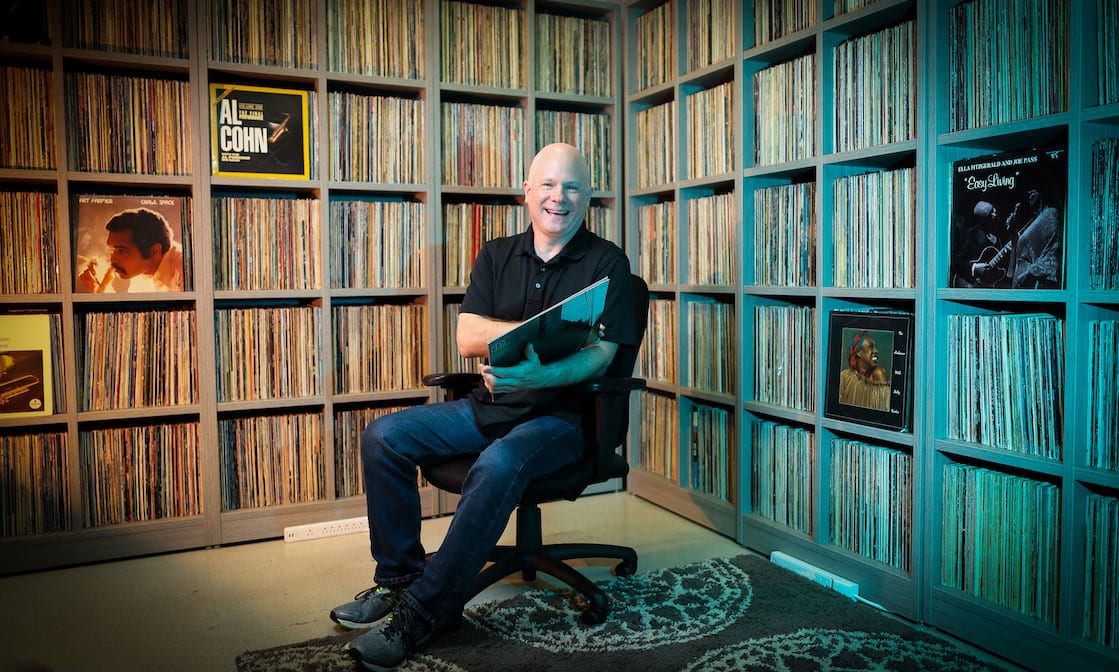 A native of Conyers, Georgia, Sam Skelton has been active on the Atlanta music scene for well over three decades. Mr. Skelton graduated summa cum laude from Georgia State University with a degree in Jazz Studies. During his course of study at GSU, Sam was a Montgomery Music Scholar and a two-time fellowship recipient to the Aspen Music Festival. He continued his saxophone studies with Kenneth Radnofsky at Boston University in 1991 focusing on classical saxophone and music education. Other teachers include David and James "Dub" Hudson and Jeff Benedict.
As a woodwind doubler, Skelton is well versed in any genre of music. His grasp of saxophone, clarinet and flute has enabled him to remain very busy in live performance as well as in the studio.
Sam has performed and/or soloed with The London Symphony Orchestra, The Atlanta Symphony, The Atlanta Pops, The Peachtree Pops, The Atlanta Ballet Orchestra and The Georgia Symphony Orchestra as well as numerous local high school and civic ensembles. World Premiers include James Oliverio's "Children of A Common Mother", Lee Johnson's "Ora Pro Mi: Concerto for Winds Soloist" (clarinet, flute, and soprano saxophone) and "Seaside Symphony" (clarinet and soprano saxophone soloist). Sam also played the premier recording of "Ora Pro Mi" and "Seaside Symphony" with the London Symphony Orchestra. New musical debuts include Becoming Nancy, Maybe Happy Ending, The Prom, Harmony, Bull Durham, Tuck Everlasting and Trading Places.
As a sideman on over 400 recordings, Sam remains very active in the studio and can be heard on recordings by such artists as: Elton John, December Radio, Babbie Mason, Howard Tate, Matchbox 20, Train, Edwin McCain, The Gap Band and The Ohio Players. Television and radio jingles include Delta Airlines, The Georgia Lottery, The Fox Theater Documentary, Glen Beck, The Weather Channel, The Travel Channel, Ford, The Cartoon Network, CNN, Nature's Own, Popeye's, Papa John's, and Turner South. Television appearances include In the Heat of the Night, Savannah, and Sinbad's Summer Jam II on HBO. GRAMMY nods include Howard Tate's "Rediscovered" for Best Contemporary Blues Album and Ted Howe's "Pinnacle" for Best Instrumental Solo (alto clarinet, yes, alto clarinet).
Sam is currently Director of Jazz Studies and Senior Lecturer in Saxophone at Kennesaw State University. He is also Artistic Director of GSO Jazz and GYSO Jazz. Sam served as Professor of Saxophone at Georgia State University from 1991 to 2004 and was Jazz Ensemble Director at Georgia Tech from 2002-2004 and Artist-in-Residence at The University Of Georgia Jazz Department. He served as Visiting Professor of Saxophone at Furman University 2001-02. Professional associations include: The Jazz Educators Network, NAFME, National Academy of Recording Arts & Sciences (voting member) and the American Federation of Musicians. For his contributions to the city's cultural life, Atlanta Public Broadcasting named him a "Lexus Leader in the Arts" in 2003. Sam is proud to be a Conn-Selmer Artist.