Theresa Howard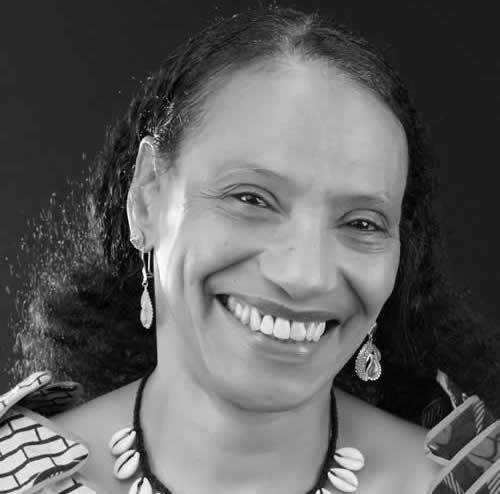 Prof. Theresa M. Howard (Part-Time Instructor of Dance)
M.S. Dance Movement Therapy, Hunter College
B.F.A. Dance Theater Education; Area of Emphasis: African Dance
Email: thowar20@kennesaw.edu
Theresa M. Howard has worked in the human services field for 30 years and currently manages an Adult Day Program for frail senior citizens with special needs. Her professional journey includes coordinating day treatment programs for the mentally ill in New York and Atlanta, initiated and facilitated the first Day Treatment Program for senior citizens with mental illness in Fulton County, managed a Case Management Program for the homeless, mentally ill, substance abusing population and coordinated a Substance Abuse Prevention Program in the city of Atlanta, Fulton County. Ms. Howard is a native of New York where she received her bachelor of fine arts degree in dance theatre and education. She holds a master of science degree from Hunter College in dance-movement therapy, and is pursuing a doctoral degree.
Theresa M. Howard is an accomplished professional dancer, proficient in classical ballet, modern dance, jazz, African, Balinese, Tap and Belly Dancing Techniques, Tai Chi and Yoga. She has performed and been a guest performer with many prominent dance ensembles for over 30 years. These included: Chuck Davis African-American Dance Ensemble, Joan Miller and the Chamber Arts Players, Eleo Pomare, Rod Rogers Dance Company, Giwayen Mata, Barefoot Ballet, Manga African Dance Ensemble, Alvin Ailey's "Revelations" at Herbert H. Lehman College, Ballethnic Dance Company, 1996 Summer Olympics, several music videos, and performed as an extra in the movie "Remember The Titans." She has performed for dignitaries such as Andrew Young, Desmond Tutu, The King and Secretary of Travel for Oshogbo State, Nigeria, Fulton County Commissioners, and mayors for the City of Atlanta, East Point and College Park, Georgia.
She is a part-time Assistant Professor of Dance at Kennesaw State University and has conducted dance workshops at Gwinnett Technical College, Georgia Tech University, Swarthmore College, Pace Academy, The Lovett School, Trinity School and has choreographed Coronation Events for Clark College.
Ms. Howard's community involvement includes providing dance and African drum instruction to a Youth Enrichment Program for the past 10 years. This program provides instruction in arts and culture to low-income inner city youth in Atlanta. She has worked with the homeless by assisting them with access to housing resources, medical care, mental health, substance abuse and social services. For two years, Ms. Howard volunteered at the Fulton County Drug Court and homeless shelter for substance abusing males and provided training and instruction in stress management, Tai Chi, and African drumming. She has facilitated community Red Ribbon Campaigns from 1993-1998, and facilitated the "Super" Program at three local high schools, and has facilitated stress management classes for hundreds of Fulton County employees. Ms. Howard is founder, director, instructor, and choreographer for the "Edeliegba," H.J.C. Bowden Senior Dance Ensemble, a traveling dance troupe comprised of male and female senior citizens aged 60 years and older. Ms. Howard has travelled to West Africa as a cultural exchange dance instructor and has shared her knowledge both in Africa and in the states.
Theresa M. Howard is the recipient of the 1996 W.O.M.E.N. Community Service Award. She is the widow of Mr. Frankie Howard, and the mother of five children, three boys, two girls, and the grandmother of a precious granddaughter.