Weiwei Chen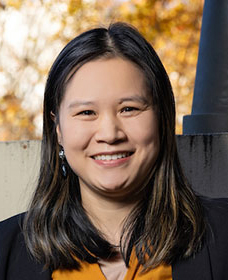 Assistant Professor
Department of Economics, Finance and Quantitative Analysis
Dr. Weiwei Chen joined the Coles College as an Assistant Professor of Economics in 2020. She specializes in empirical analyses in health economics and health services research. Her past work has covered the effect of health insurance, changes in health care utilization and expenditures, child health, and issues of vaccine uptake. Her current research focuses on substance use, and patient and healthcare provider behavior.
Dr. Chen's work has been published in influential journals, such as JAMA Pediatrics, Health Economics, Journal of Economic Behavior & Organization, Economic Letters, Medical Care Research and Review, and Journal of Adolescent Health. She has also served as principal investigator or co-investigator on research projects funded by PAHO and local government.
Prior to joining the faculty at KSU, Dr. Chen worked at CDC as a Prevention Effectiveness fellow and at the Florida International University as an Assistant Professor of Health Policy.