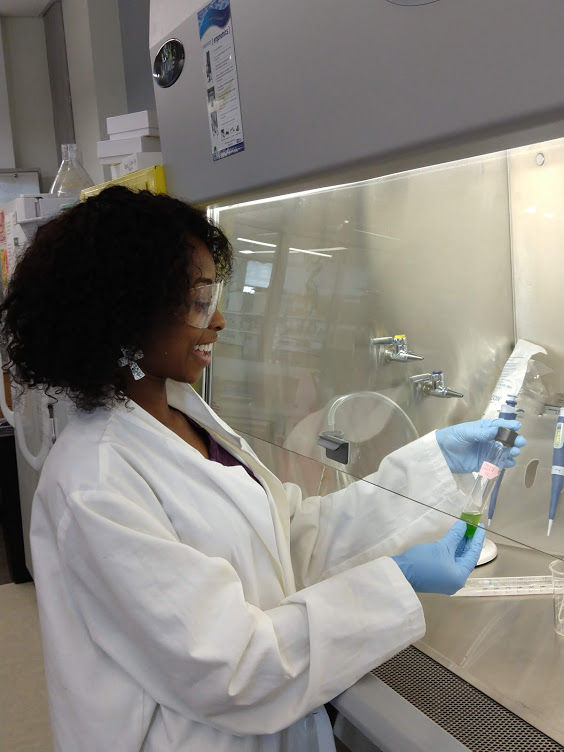 Undergraduate Zoie Barnhill working in the Cooper lab
with the algae Chlamydomonas reinhardtii.
In my short time at Kennesaw State University, I have initiated an original research project using available resources to investigate methods to introduce macromolecules into difficult to transform protist species. I have applied for and received internal funding, and also applied for an NSF grant in February 2019 (RUI: EDGE TT 19-527). During this time, I have mentored four undergraduate research students. I envision the growth of this project allowing future collaboration with students and other researchers.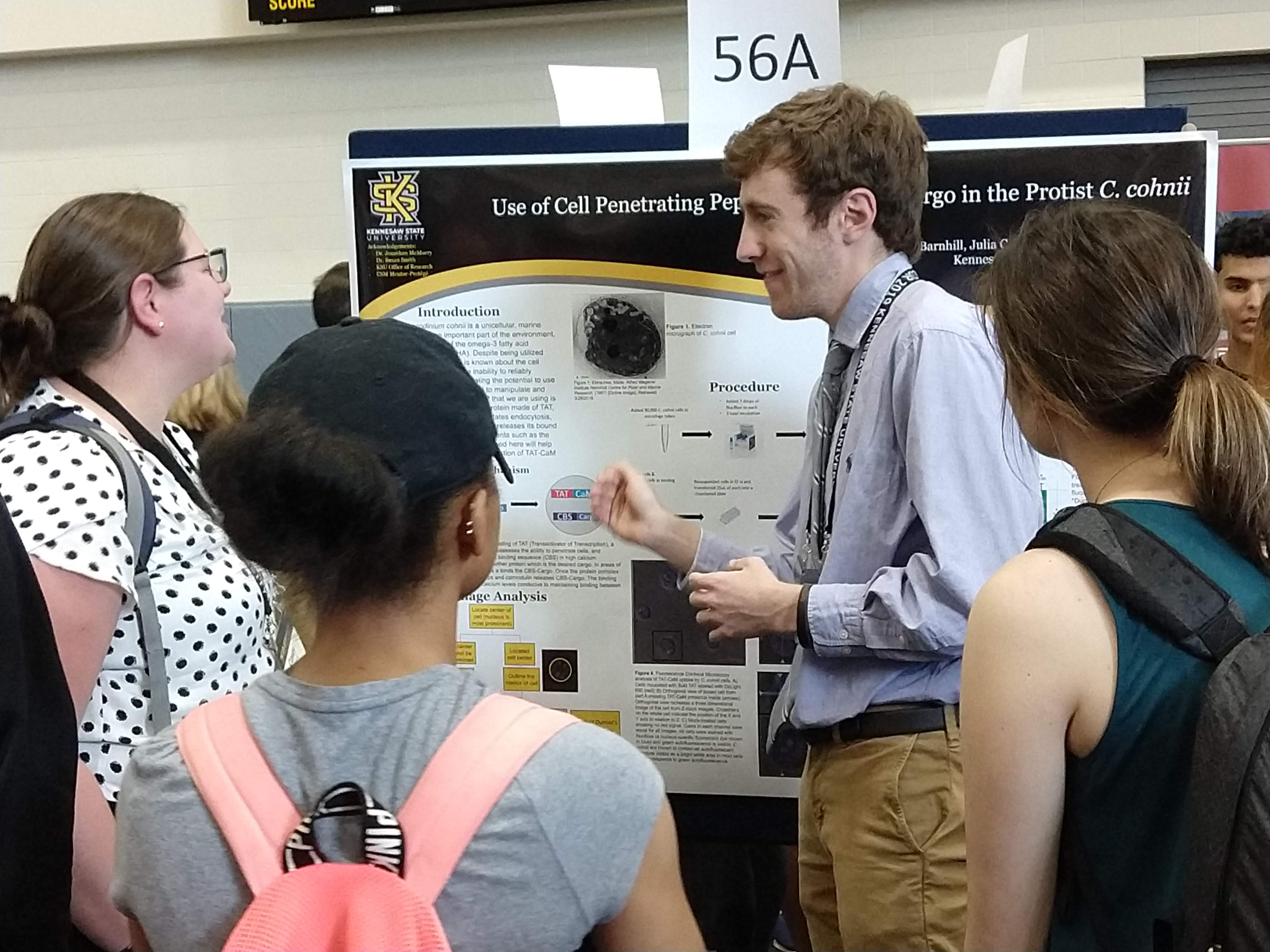 Max Warner presenting his results at the 2019 National Conference on Undergraduate Research.
Student Presentations:
Max Warner et al. "Use of Cell Penetrating Peptides to Deliver Cargo in C. cohnii", Poster, NCUR April 2019
Max Warner et al. "Use of Cell Penetrating Peptides to Deliver Cargo in Protists", Poster, ASBMB April 2019
Zoie Barnhill et al. "Getting Inside Chlamydomonas reinhardtii: The Development of TAT-CaM CPP Technology for Chlamydomonas reinhardtii" NCUR 2019
*Zoie Barnhill et al. "Getting Inside Chlamydomonas reinhardtii: The Development of TAT-CaM CPP Technology for Chlamydomonas reinhardtii" Fall Research Symposium 2018
*winner, undergraduate poster award
Joshua Falkowski et al. "Development and Application of TAT-CaM in Crypthecodinium cohnii," Poster, Symposium of Student Scholars, Kennesaw State University 2018