Michael Dias, Ph.D.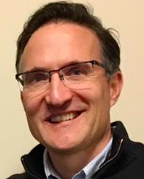 Professor of Science Education CV
Secondary and Middle Grades Education, BCOE
At KSU I've been able to integrate my work in science teacher education, science teacher mentoring, and inquiry learning. Current research projects deal with science teacher reflection, Argument Driven Inquiry as discourse pedagogy, and STEM teaching for social justice. In school science and nature study contexts, I work with teachers to cultivate more caring, communal and educative relationships for all learners.
You can find below, links to my public profiles: