CSM Agar Art Contest 2019
What Is Agar Art?
Agar Art is a painting in a petri dish with microorganisms as your paint. Your paint is alive and interacting with its environment to create art unlike anything you may have ever seen! Microorganisms can change the color of your agar, add funky texture, and fluoresce under UV light.
Painting with microorganisms is a tradition among microbiologists that has been around since the time of Alexander Fleming the multi-talented scientist who discovered penicillin (see left). We are proud to bring this tradition to KSU for the very first time!
The first CSM Agar Art Contest was a resounding success with twenty-five participants and close to forty entries. A huge thanks to all the participants! The entries were displayed for voting at the 2019 CSM Fall Symposium.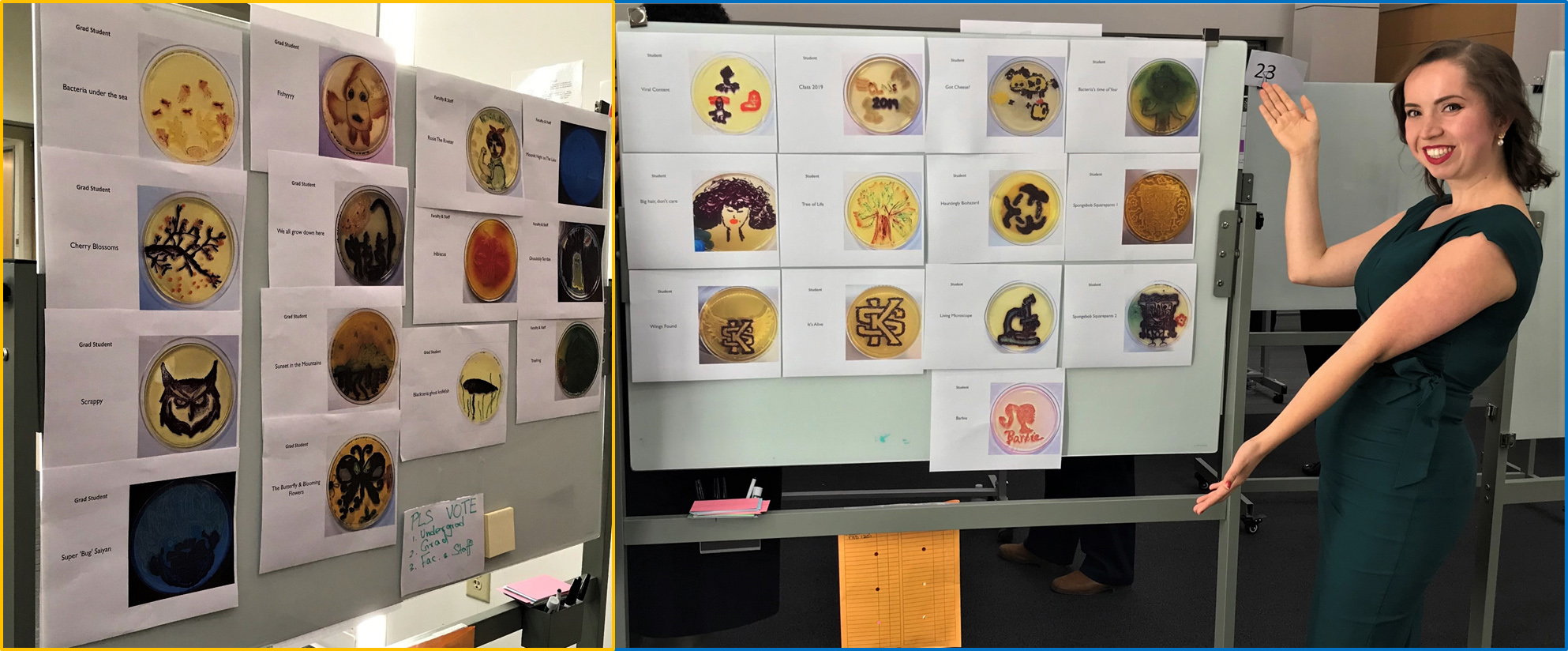 The votes have been tallied. Without further ado, here are the winners:
Undergraduate Category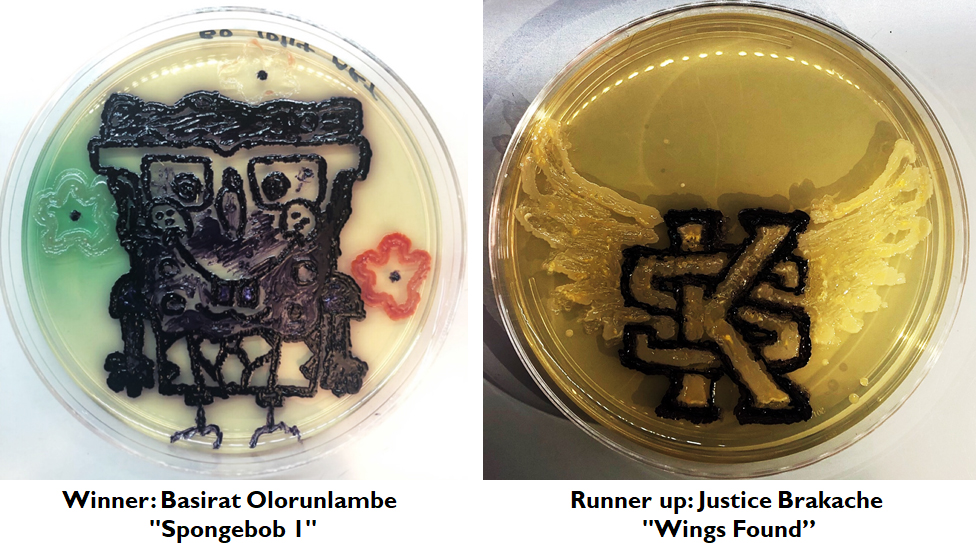 Graduate Category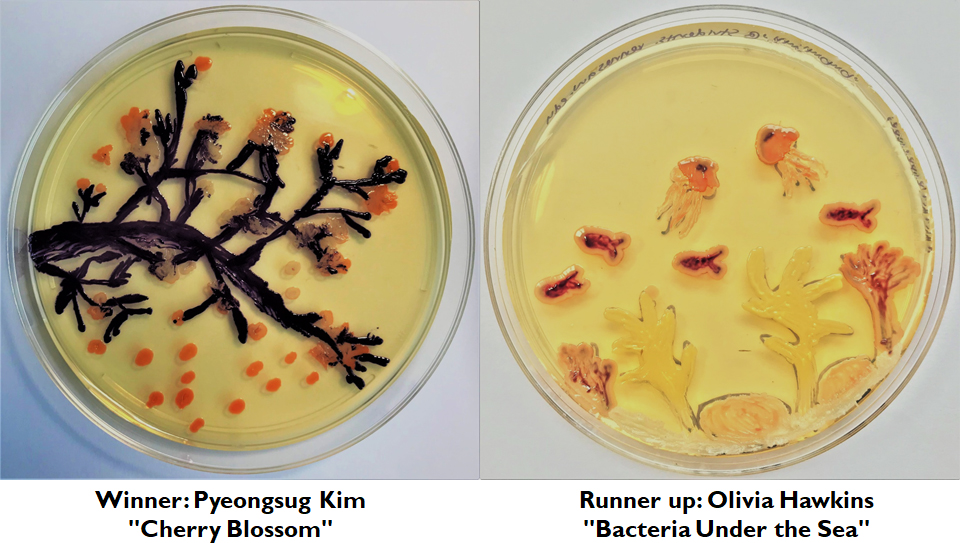 Faculty and Staff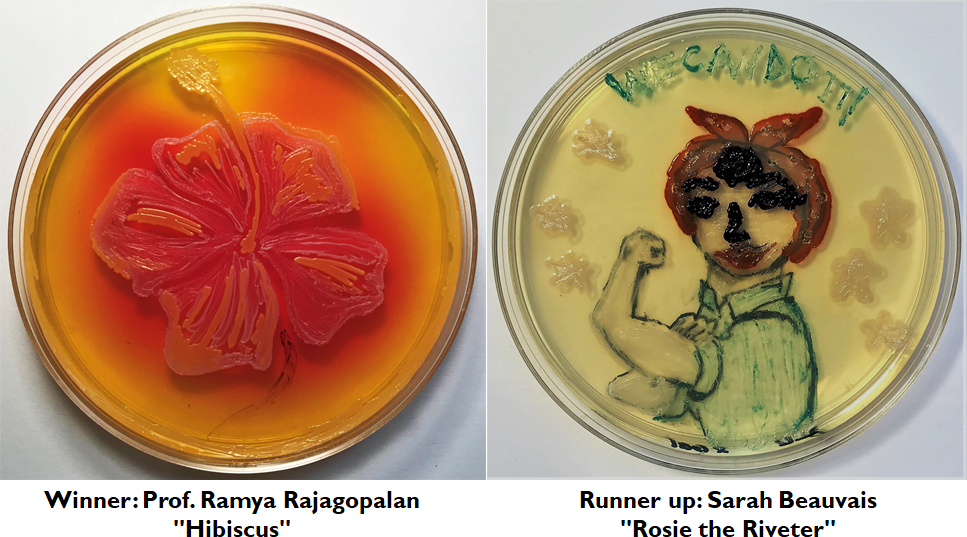 Congratulations to the 2019 CSM Agar Art Contest Winners!