Simin Nasseri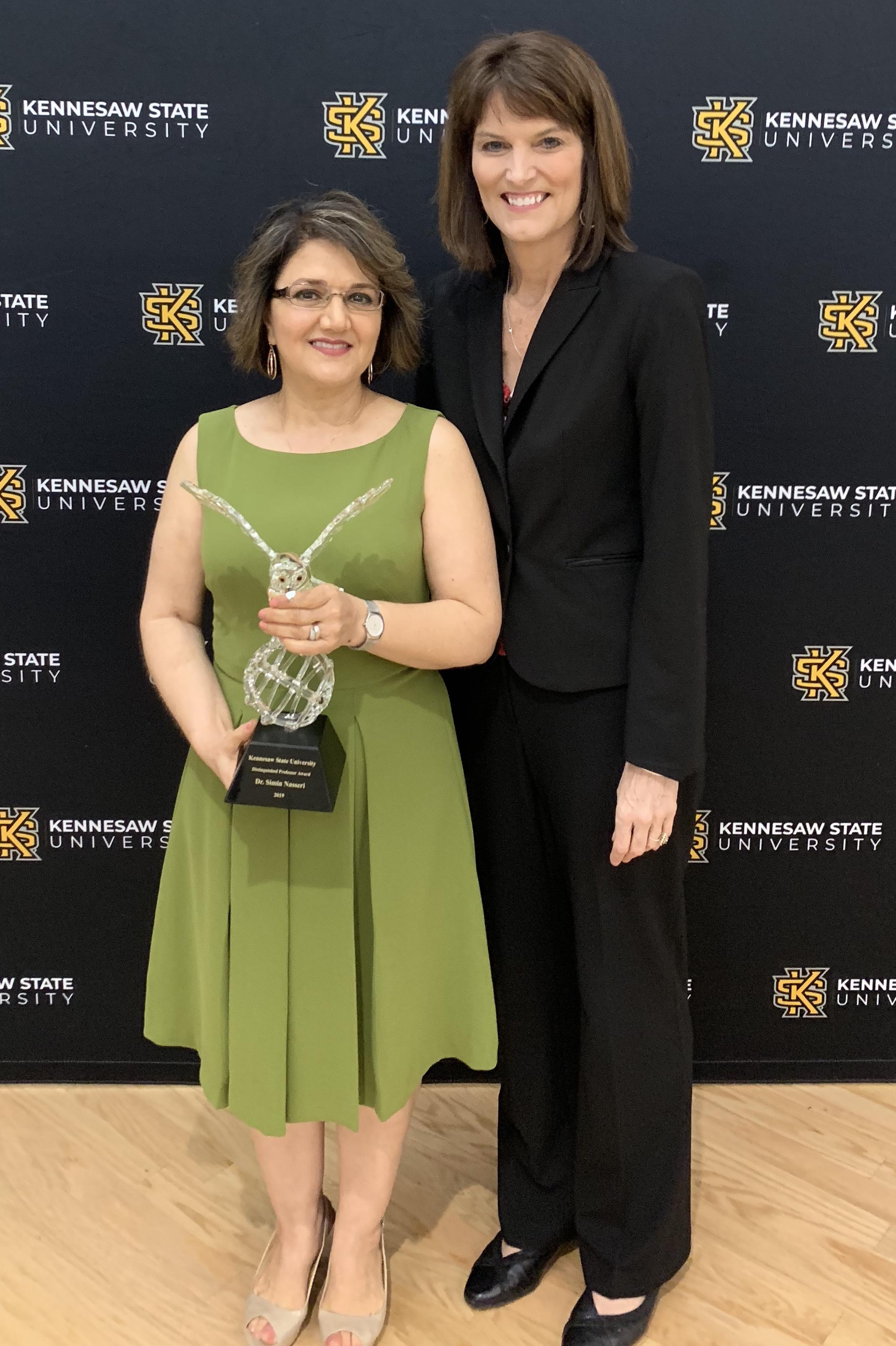 KSU Distinguished Professor Award Recipient; the highest award available to faculty for excellence in teaching, research and professional service. Picture with KSU president, Dr. Schwaig.
Working at Mechanical Engineering Department as a Full Professor

Faculty advisor of the Student Chapter of the Society of Manufacturing Engineers (and Car/Bike Restoring Team)

Professional affiliation with American Society for Engineering Education

PhD in Mechanical Engineering from School of AMME, The University of Sydney, Australia, 1997

Recognized as Professional Engineer by Institute of Engineers Australia (IEAUST)

Author of the book "Solving Mechanical Engineering Problems with MATLAB". Order your copy here. The E-book with additional quizzes is available HERE.
About 25 years of Academic/Industrial experience:

Prior was a Senior Research Associate at Sydney University, Australia

Research experience: Mechanical Design, Manufacturing Engineering, Rheology and Viscoelasticity, Polymer Processing, Biomechanical Engineering (Biomedical devices and supports, artificial organs and soft tissue rheology), Computational Mechanics and CFD (Parallel Computing via PVM, Finite Element Method, Boundary Element Method, Completed Double Layer Boundary Element Method), Robotics, Micromachinery (MEMS) and Engineering Education. See my publications here. See my ResearchGate Profile and my Google Scholar Profile.


Worked as manufacturing engineer/die designer and deputy managing director of die manufacturing division at Universal company and also as design engineer at Mahab/ Acres Company.

Began at Southern Polytechnic in the Mechanical Engineering Technology Department in Fall 2006.

Advisor of the Persian Organization at KSU.

See current and former activities here.
Awards/ Achievements/ On the News: